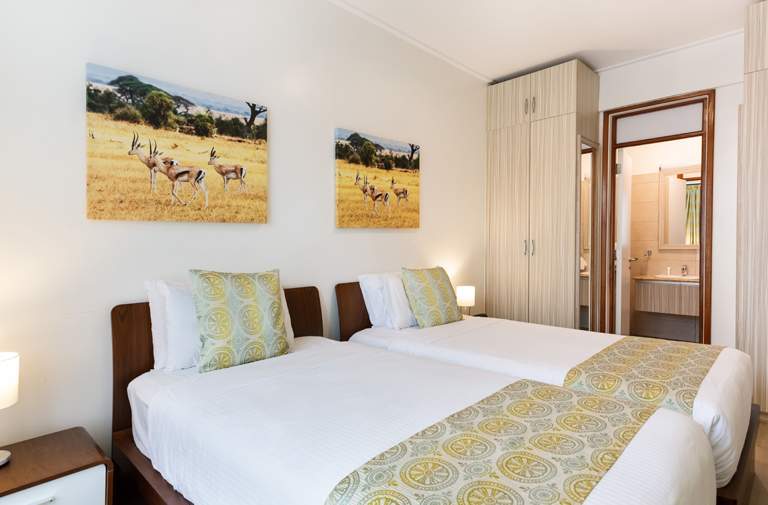 Why Executive Residency by Best Western is best hotel apartment to stay in Nairobi
Located in a prime location, The Executive Residency By Best Western provides a plush and calm milieu where you can enjoy a memorable stay. Make your vacation a successful affair whether it is a business trip with employees and colleagues or leisure trips with friends and family. The ERBW consists of the finest apartments to stay in Westlands Nairobi, as its rooms are spacious with top-notch amenities and awesome interiors.
Regular 1 Bedroom – Our apartments cater to you with amazing value, and subsumes the perfect space for your accommodation requirements. Each apartment features chic interiors, a modern well-equipped kitchen, dining area, living area, laundry facilities, etc making it among the best hotel apartments in Nairobi.
1 Bedroom With An Office – Our one-bedroom apartments proffer an opulent ambiance and an assortment of facilities. The master bedroom has a bathroom with a stand-alone shower and a large walk-in wardrobe. Fitted with an office the apartment is the best spot for a peaceful working space.
2 Bedroom – If you are looking for the finest 2 bedroom apartments to stay in Nairobi Kenya then the Executive Residency By Best Western involves apartments that can accommodate a family or traveling companions who require the convenience at a well-designed space for work and relaxation. The stylish living spaces, a fully-equipped kitchen, contemporary furnishings, two bedrooms, etc make it a good place for reclining in peace which is also surrounded with modern services and amenities.
Special Room – The guests who require special needs look forward to booking rooms that provide them with complete support. Special rooms are wheelchair accessible where travelers with disabilities are happily welcomed, making ERBW the best stay in Westlands Nairobi.
Book your stay with The Executive Residency By Best Western and enjoy its superb rooms, exciting offers, and great dining experiences.